If you're a fan of The Andy Griffith Show, the Mayberry in the Midwest Festival is one that you just can't miss.
From the moment that you arrive in the town of Danville, Indiana, it's like you're transported back in time and right into the show.
This is one festival that we were able to attend and see and I'm so glad that we did.
From exhibits to fun characters, the town was lively and full of energy!
Plus there is no charge for parking or entrance into the festival itself.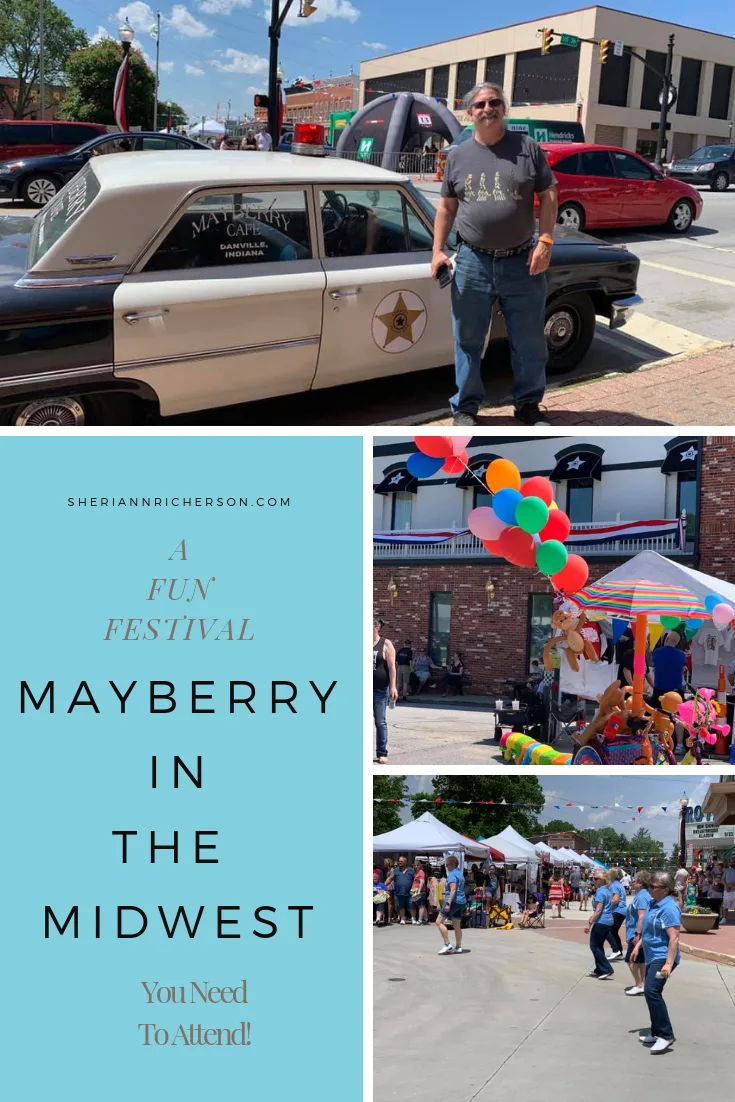 Mayberry In The Midwest – A Festival You Need to Attend
This year was the 6th year for this festival, and it delivered like a pro.
The three-day event was packed full of entertainment, artists, booths and a car show, just to name a few.
One of our favorite events that took place was the Mayberry Parade.
It was so fun to see people dressed up and reliving the TV show moments right in front of our eyes.
There is even an "Opies World" for the kiddos to be able to have fun things to do as well.
Family-Friendly Activities At The Mayberry In The Midwest
Plan on arriving early and staying late because there is just so much to do.
The streets were lined with friendly people who all were hoping to get a glimpse of some of the cast of the Andy Griffith Show.
There were booths to shop at giving you the chance to support local artists.
Then when it was time to eat, there were street food options galore that you could partake in as well as local restaurants around the square for those who prefer a sit down dinner.
However, if you want a down-home meal just like what you see on the Andy Griffith Show, head on over to the Mayberry Cafe.
Are You The Biggest Andy Griffith Show Fan?
Why not show off your stuff, if so?
There were people lining the streets dressed up and having fun.
They even have a contest at the Mayberry in the Midwest festival where you can win a prize for dressing up.
We sure saw a lot of Opies running around that day and the Opie look-a-like contest was great fun for young boys!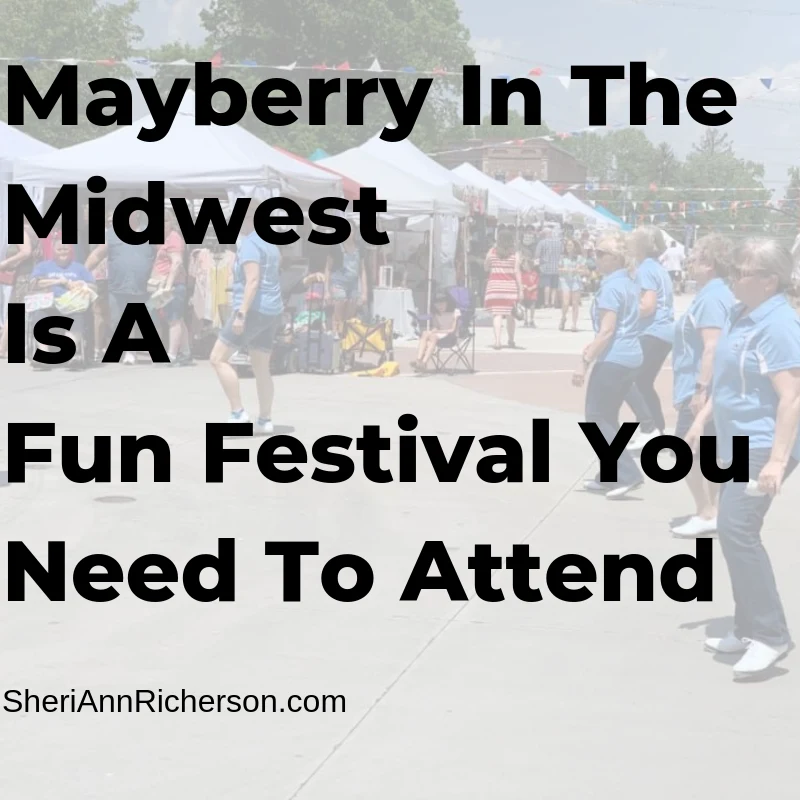 Mark Your Calendar For The Next Mayberry In The Midwest
After 6 successful years of this festival, I'd say it's a safe bet that there is going to be another one happening next year as well.
Go ahead and plan on taking off some time in May so you have the chance to to attend this family friendly festival.
You and your family are sure to have a blast walking around this adorable town and living the life as if you're in the old day's TV show.
Dress up, have fun and embrace everything that this festival has to offer!
Here are some other posts you are sure to love: