Located on the square in downtown historic Danville, Indiana, you'll find the Mayberry Cafe.
We were able to stop by and dine in while we were at the Mayberry In The Midwest Festival and I'm so happy that we did!
Anytime that we're out and about exploring different towns or activities, we always want to try the local food options as well.
Everyone who has ever watched the Andy Griffith Show knows about Mayberry but how many of you can say that you've actually had the privilege of dining at the Mayberry Cafe?
Don't worry – our taste buds will tell you all about our experience and what menu items need to be on your radar!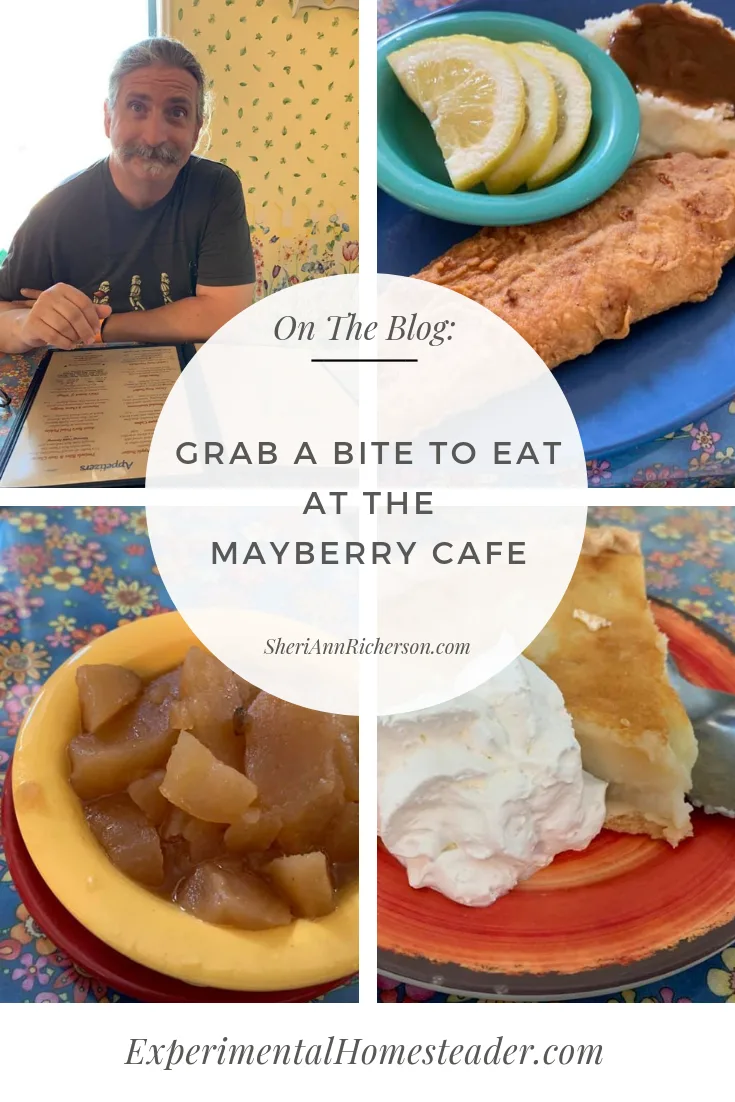 Grabbing a Bite to Eat at the Mayberry Cafe
One thing we know for certain is even if we didn't have the directions to arrive at the Mayberry Cafe, our noses would have guided us there.
From the moment that we parked the car, we knew we were in for some delicious food.
During the Mayberry In The Midwest Festival, expect a long line and expect to make reservations than wait for your turn in line.
Our wait time was around 45 minutes, but we were lucky enough to get a seat inside instead of having to stand in the long line outside.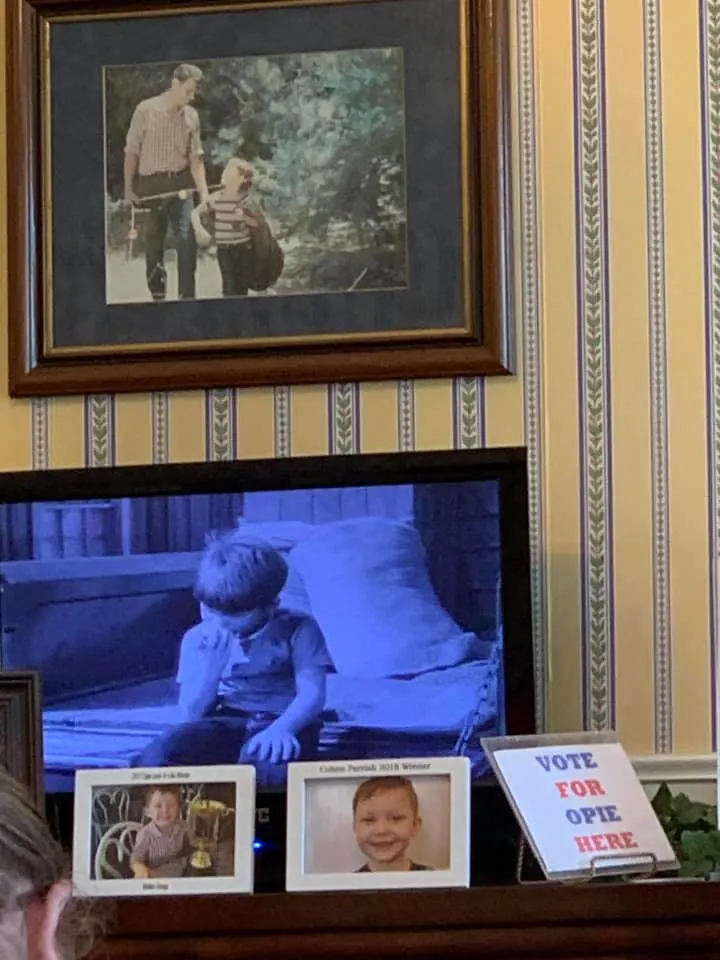 On the TV was reruns of the Andy Griffith Show that kept us entertained while we waited.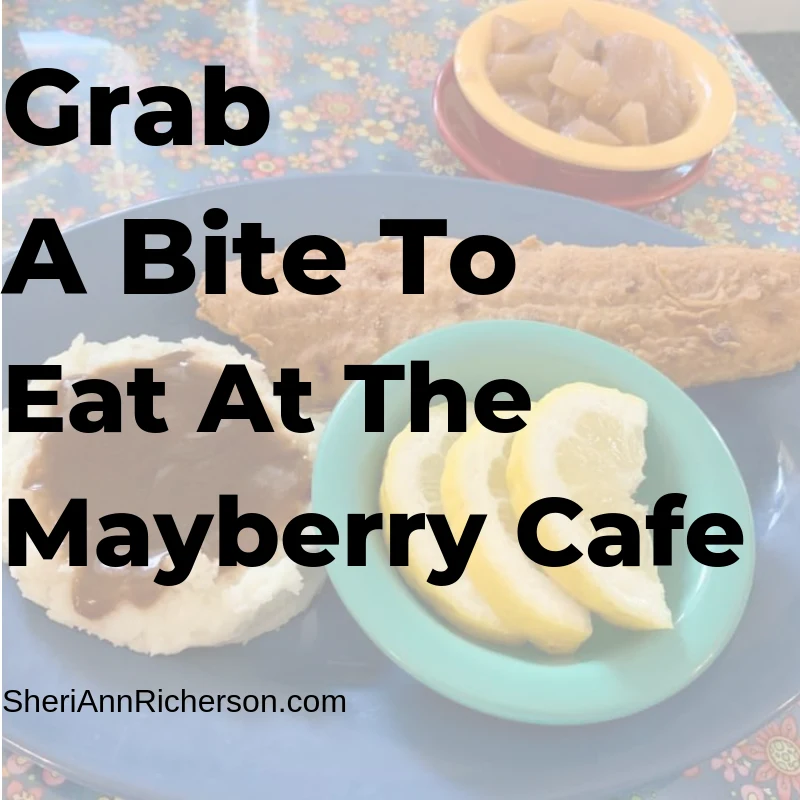 Daily Specials At The Mayberry Cafe
Once we were seated at our table on the upper floor, we found many food options on the menu.
In fact, we had a hard time deciding what sounded the best.
Mayberry Cafe knows this and this created daily specials that can make your decision process easier and the food is affordable!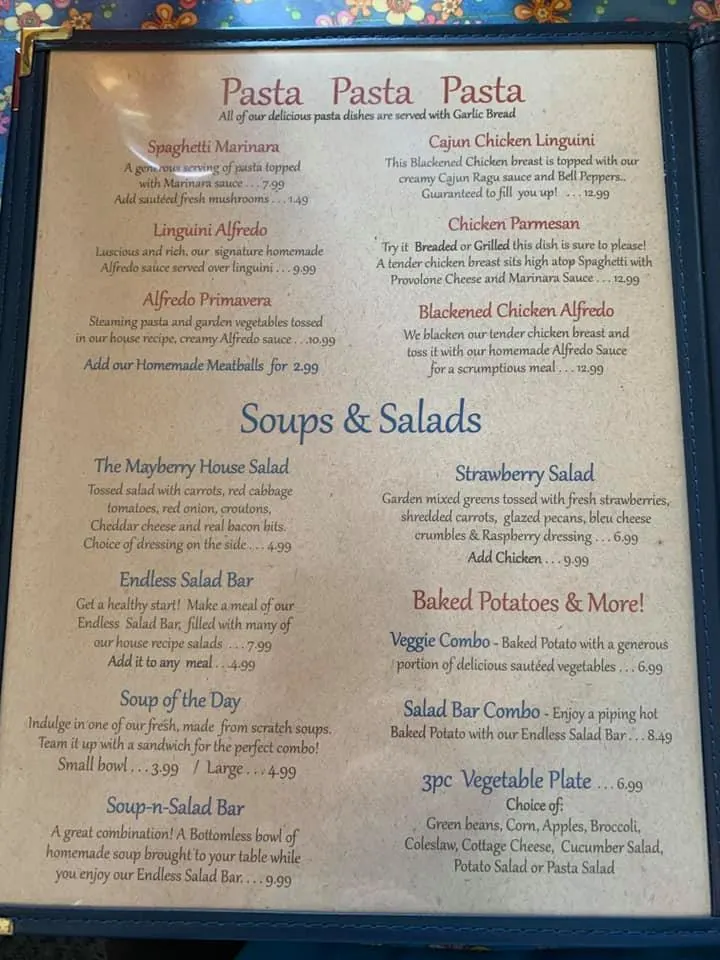 Here are a few of the daily specials:
Monday is Aunt Bee's Famous Fried Chicken
Tuesday is their featured Best Steak
Wednesday is the "All you care to eat" Pasta and Salad Bar
Thursday is 10% off for Senior Citizens
Friday AND Saturday special is Prime Rib
Don't those all sound delicious?!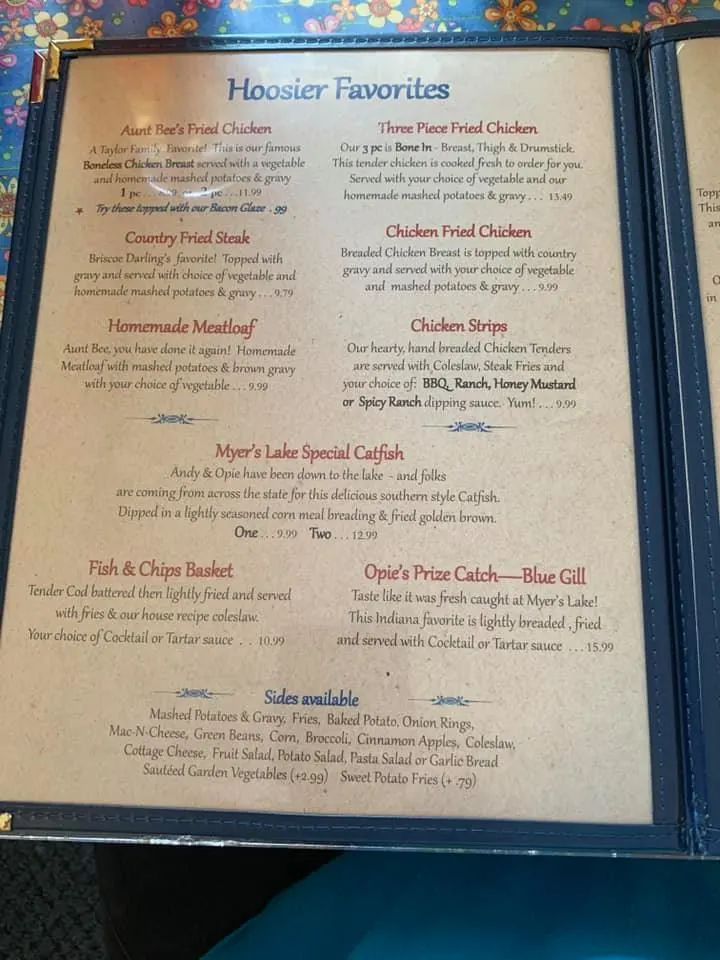 The Menu At The Mayberry Cafe
Make certain you take the time to look at everything printed and offered on their menu.
While they list out all of their food and drink options, you'll find a few funny tips and sayings as well.
While it wasn't easy to narrow it down on what to order, we finally were able to do so.
I ordered the catfish and it was out of this world delicious!
Perfectly cooked and packed full of flavor!
I was also quite surprised at how large it was!
I can't recommend it enough!
I'm still dreaming about it and honestly thinking of going back to have more!
Make certain that you order a dessert of the menu as well.
While the cheesecake that Jeffrey ordered and ate was not homemade, he said it was really tasty.
Not to mention, if you have little ones with you when you're traveling, rest easy knowing that there's a great kid's menu available as well.
They'll even get an ice cream sundae along with their order!
If you're looking for a great place to eat in Danville, Indiana, with meals like you would serve at home, we highly recommend the Mayberry Cafe!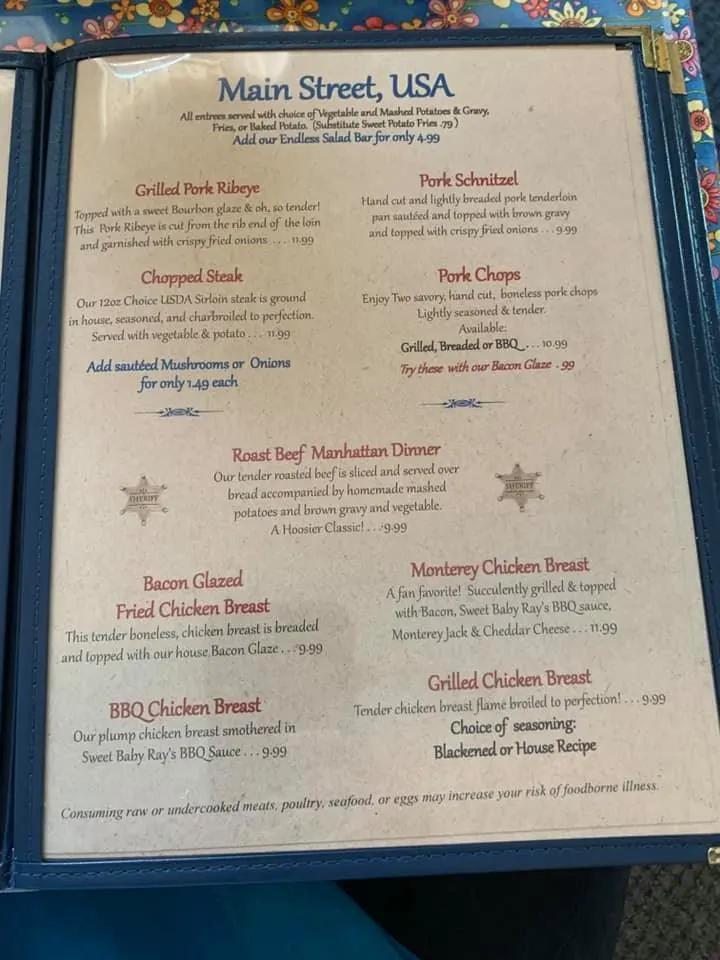 Here are some other posts you are sure to love: