Have you been to the Hard Rock Cafe Times Square in NYC?
With so many different Hard Rock Cafe's around the world, you might have thought that once you've been to one, you've seen them all.
This couldn't be further from the truth.
If you're looking for an awesome place to visit, you need to plan a trip to see the Hard Rock Cafe in Times Square NYC.
We're big fans of music and really, all different types.
Although in saying that, I can assure you that we tend to like the trends of older music much more than the music that we have today.
This is why the Hard Rock Cafe is really quite a fun experience.
From the ceiling to the floor, you're surrounded by music legends.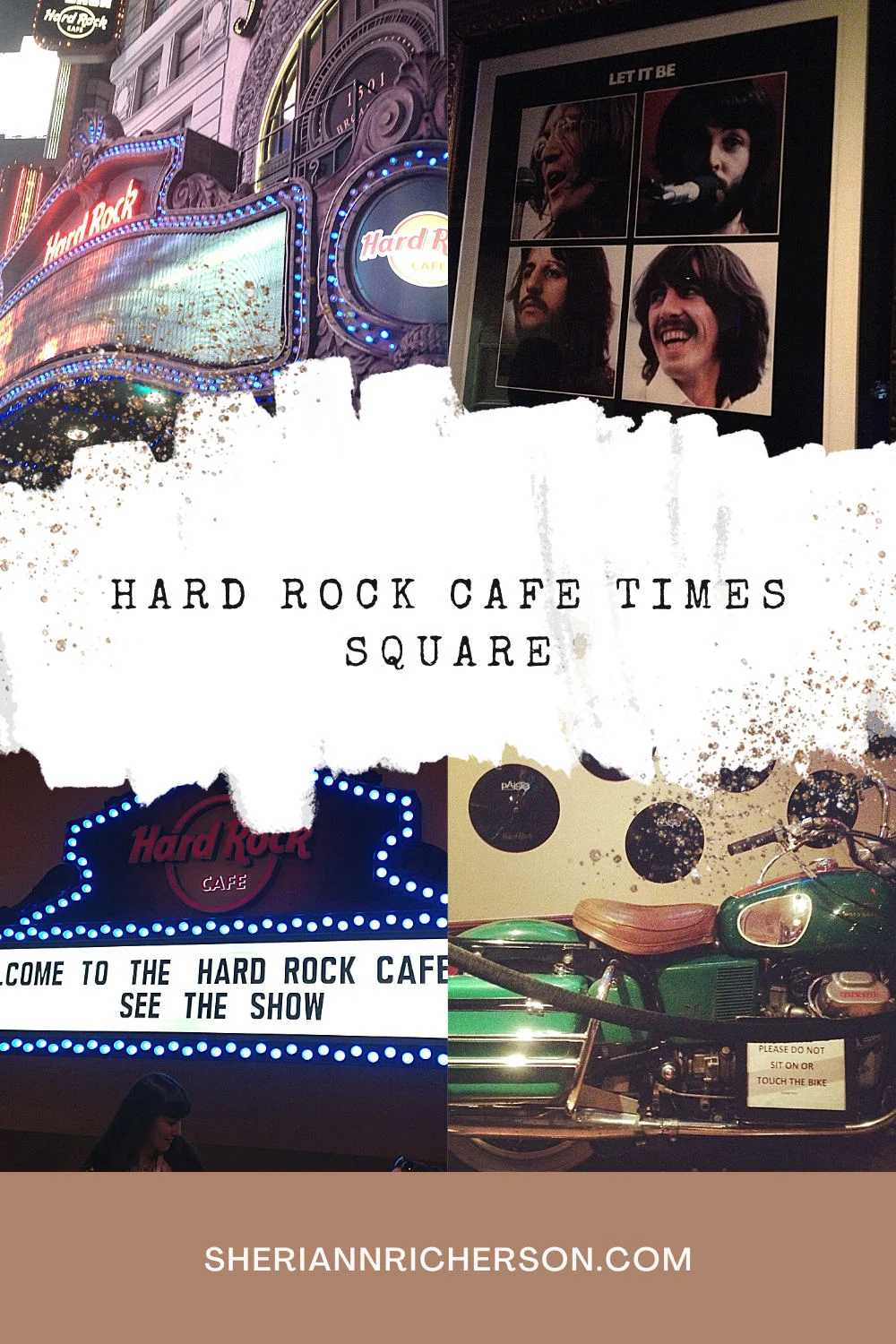 Have You Been To The Hard Rock Cafe Times Square NYC?
I think we can all agree that the Hard Rock Cafe knows what it is doing.
They're a great place to explore and see some of the best facts and interests of musicians from all over the world.
We loved being able to see Billy Joel's motorcycle.
It was seriously the coolest thing!
It's hard to believe that he used to ride on that thing all over the streets!
And of course, you know that there has to be something showcasing the Beatles, right?
Trust me, you're going to love it.
I really can't say enough about all the cool musicians, artists, and bands that they feature here.
We could have easily spent several hours wandering around and taking in all the sites – and honestly, we probably did.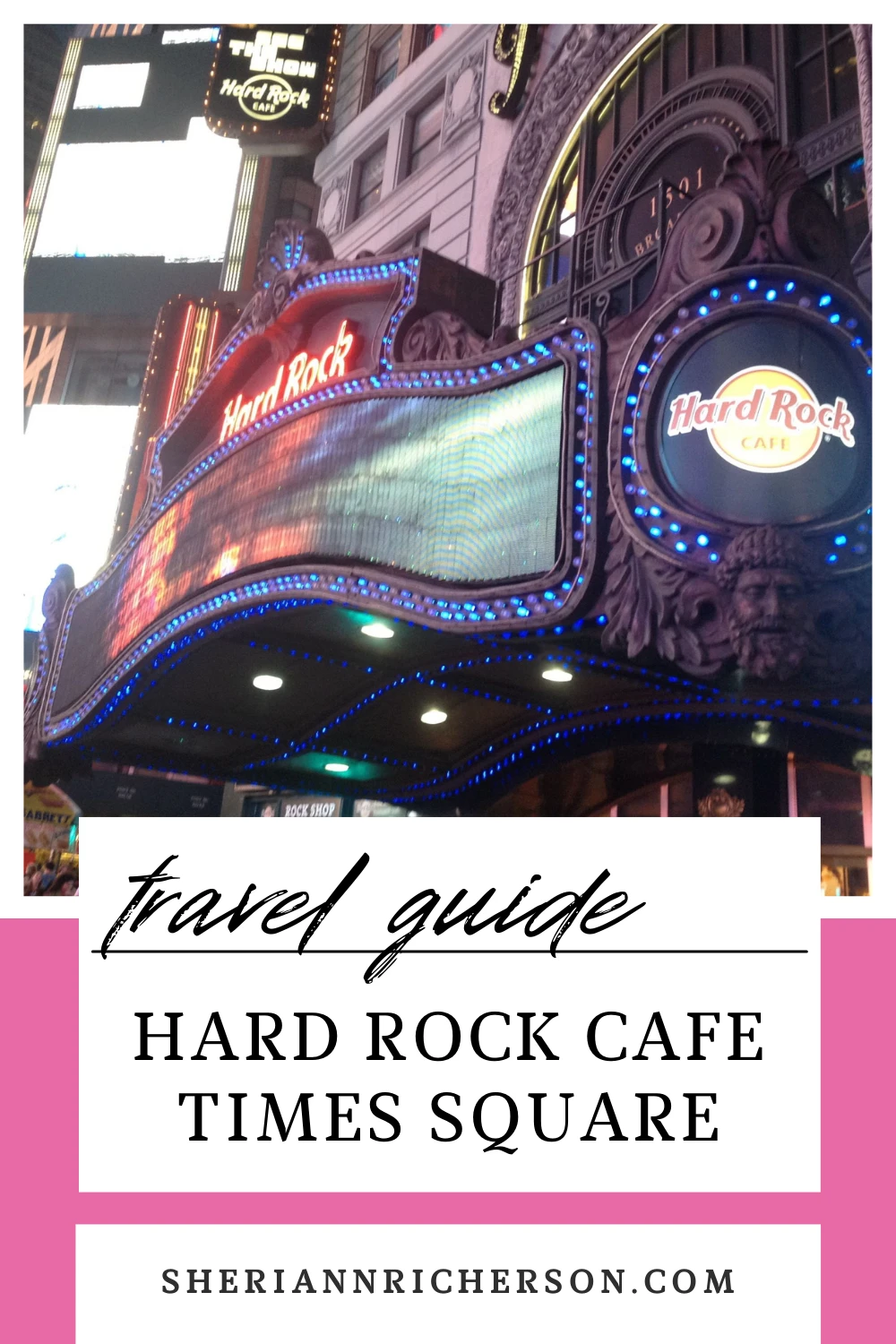 Yes, We Have Been To Other Hard Rock Cafe's
While we've been to other Hard Rock Cafe's around the states – most notably Chicago and Key West, this one really made an impact and sets the bar high.
When you're visiting the Big Apple, you need to plan a stop here and this is especially true if you're a music fan.
There are certain to be things here that you're going to love and appreciate.
I'm already planning on returning the next time that we are there.
Even though we saw almost everything, I feel like I need to see it all again to really appreciate it all!
For those who have never been, here is the lowdown – the food is good, the service is good and the music is loud!