If you love to scrapbook or use scrapbooking supplies for other crafts, you're not going to want to miss the Fort Wayne Rubber Stamp & Scrapbook Getaway.
This two-day event is full of crafting, scrapbooking, card making and friendship.
Not to mention if you love the thought of being surrounded by hundreds of other avid scrapbook fans, this event is where you need to be.
From the moment that you enter the Allen County War Memorial Coliseum, you're going to be on scrapbook overload – and in a good way.
There are literally things to see, crafts to make and items to buy from one side of the building to the other.
To say this is a haven of scrapbooking heaven is an understatement!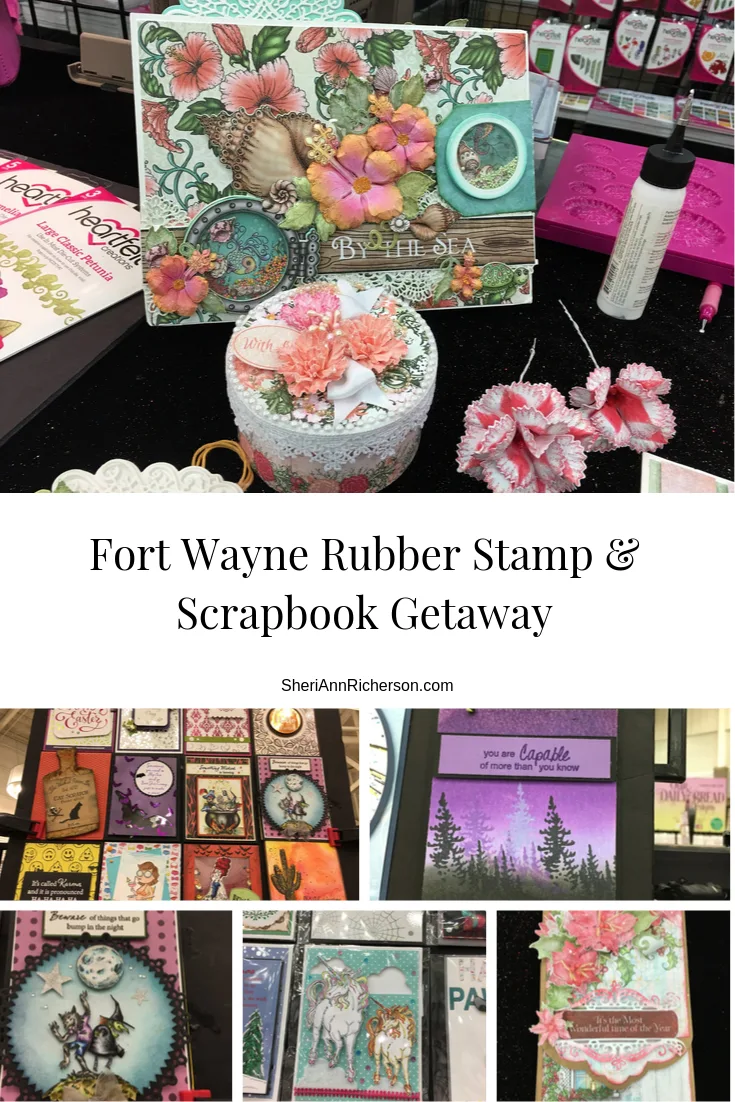 Fort Wayne Rubber Stamp & Scrapbook Getaway
The Fort Wayne Rubber Stamp & Scrapbook Getaway scrapbooking event happens once a year at the Allen County War Memorial Coliseum in Fort Wayne.
To stay up to date on prices and dates, be sure to like the Rubber Stamp & Scrapbook Getaway Facebook Page.
Be certain to arrive early to enjoy all the festivities of the day.
What you'll see when you enter will be amazing.
Not only are there premade scrapbook items that you can see and purchase, but you'll also have the opportunity to join in on some great classes and learning lessons as well.
If you have a scrapbook tote, I'd recommend packing it up in your car because there is no way that you're leaving here empty-handed!
This two day event is perfect for solo scrapbook fans or makes for a super fun outing for groups as well.
And the great news?
It's aimed for all levels of crafters as well.
No matter if you've been stamping and scrapbooking for years or are just getting started, there is literally something here for everyone to love and learn.
Attending this getaway just might be what your creative juices need to get flowing.
You'll be able to talk to other artists, pick their brains about where they get their motivation and creativity and even have the chance to learn from some of them as well.
Get ready to have a blast making memories that you can scrapbook about later to share with all your family and friends!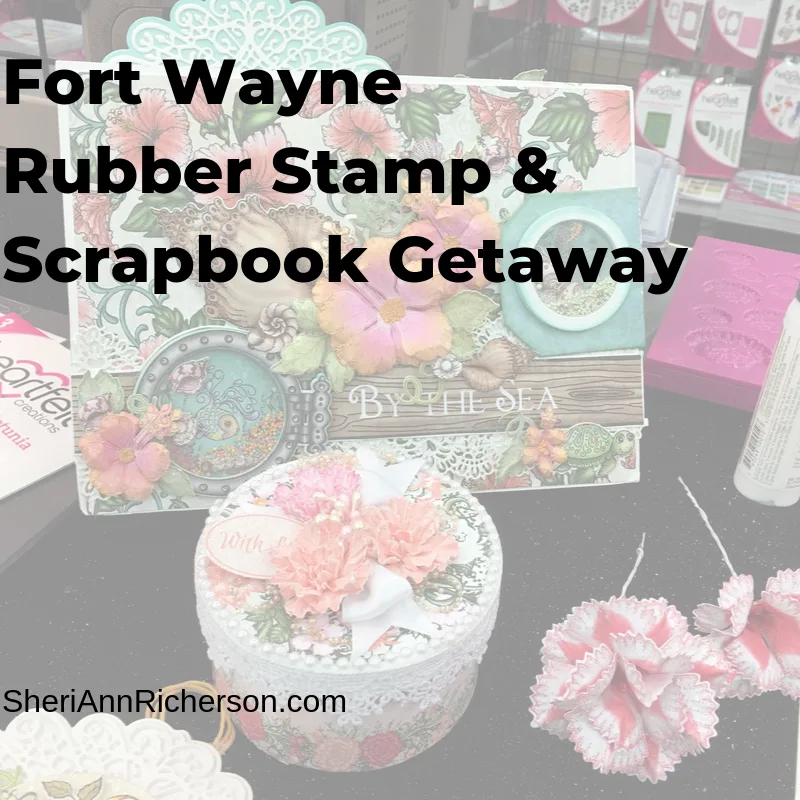 Fort Wayne Rubber Stamp & Scrapbook Getaway Is More Than Just Scrapbooking Supplies
In addition to all of the scrapbook papers and supplies, there are also card making supplies.
There are rubber stamps that you cannot find in local stores.
I was blown away by some of the great items I found that I had only previously seen online or in craft magazines.
The prices are pretty good too with many booths offering special event pricing.
Not to mention, for those who like to travel, this event gives you the chance to learn where some of these physical scrapbooking shops are so you can visit during a road trip in the future.