Disclaimer: We did receive two free meals in exchange for our honest review. All opinions are our own.
It's no secret that word of mouth is a big clue that a restaurant is good.
This is probably why the Triple XXX Family Restaurant was recommended to us everywhere that we went in West Lafayette, Indiana.
If you're looking for your next favorite place, I can't recommend this place enough for a delicious bite to eat.
When we travel to towns, we're always looking for the next best place to eat.
One place that caught our eye was the Triple XXX Family Restaurant, not to mention it's also been made super famous by Guy Ferrari from The Food Network, who shot his famous pilot episode there!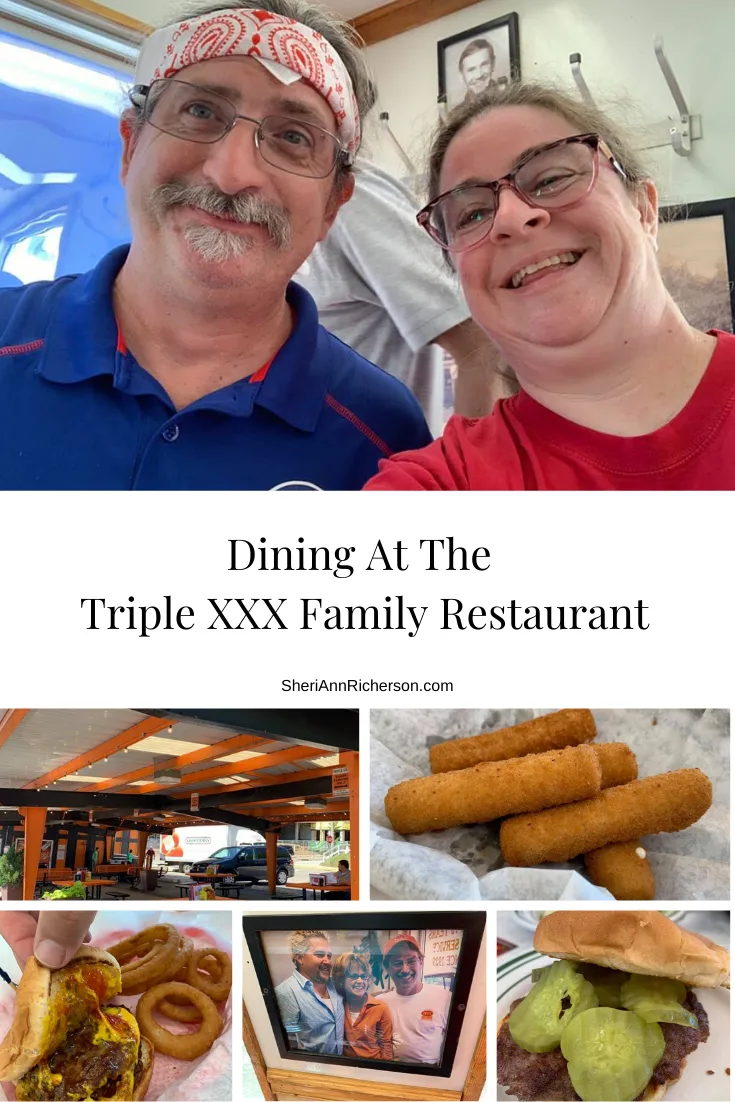 Dining at the Triple XXX Family Restaurant
One of the first things that you'll probably notice once you arrive is that there is literally something for everyone on the menu, including four burgers created by Guy Ferrari from The Food Network!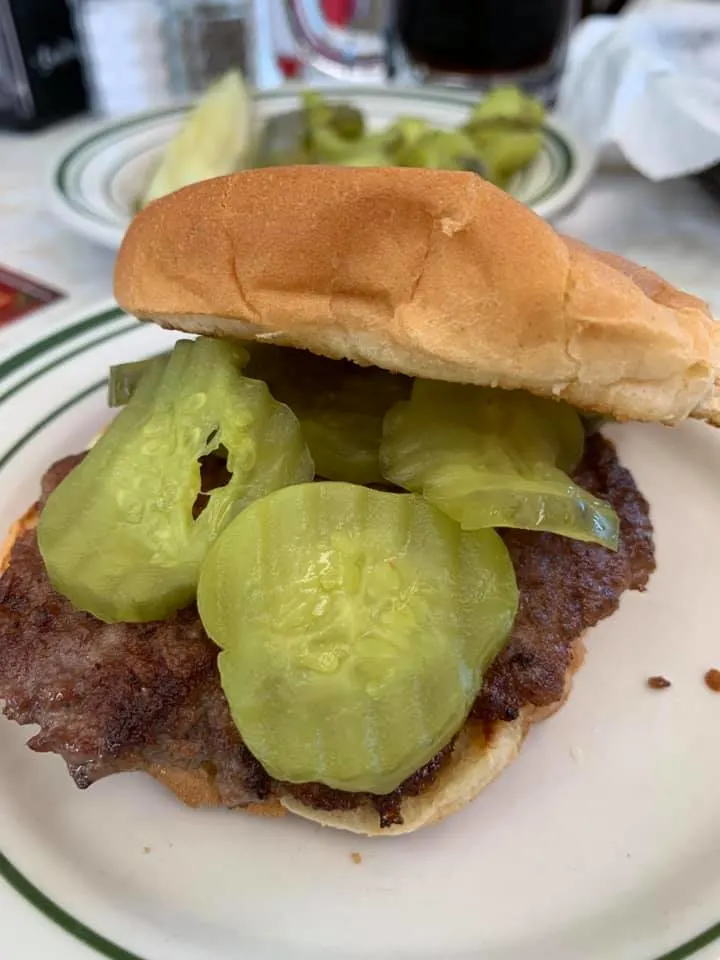 While we choose a burger, onion rings and cheese sticks, as well as their root beers which came highly recommended by the owners, their menu is quite extensive.
For those looking for something a little out of the ordinary, the Duane Purvis All American Burger is a must-try.
It's a chopped steak burger covered in peanut butter and topped with American cheese, lettuce, tomato, pickle and onion on a toasty sesame seed bun.
This particular burger was perfected when Guy Ferrari visited and the owner encouraged him eat one covered in an extreme amount of creamy peanut butter.
It was mentioned to us during our visit that Guy Ferrari did eat it even though he hates peanut butter!
Due to the popularity and longevity of this restaurant, I recommend arriving early as it's quite a popular place in town.
In fact, this restaurant has been around since 1929!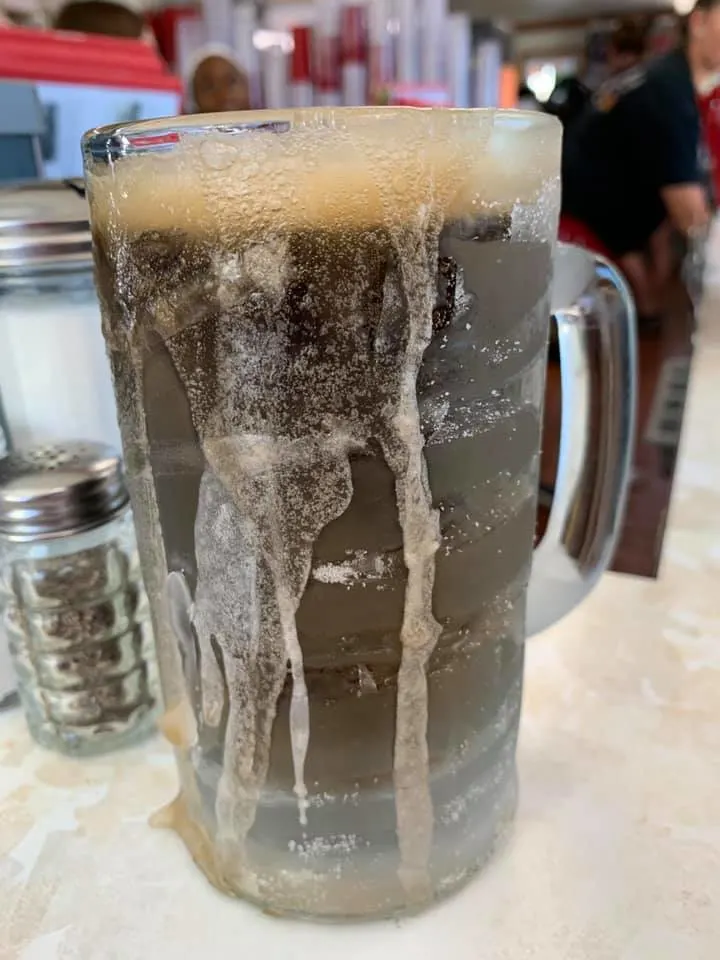 They're still famous for their fresh ingredients used in their root beer, so you better believe that it needs to be on your radar as well.
We did enjoy our root beers!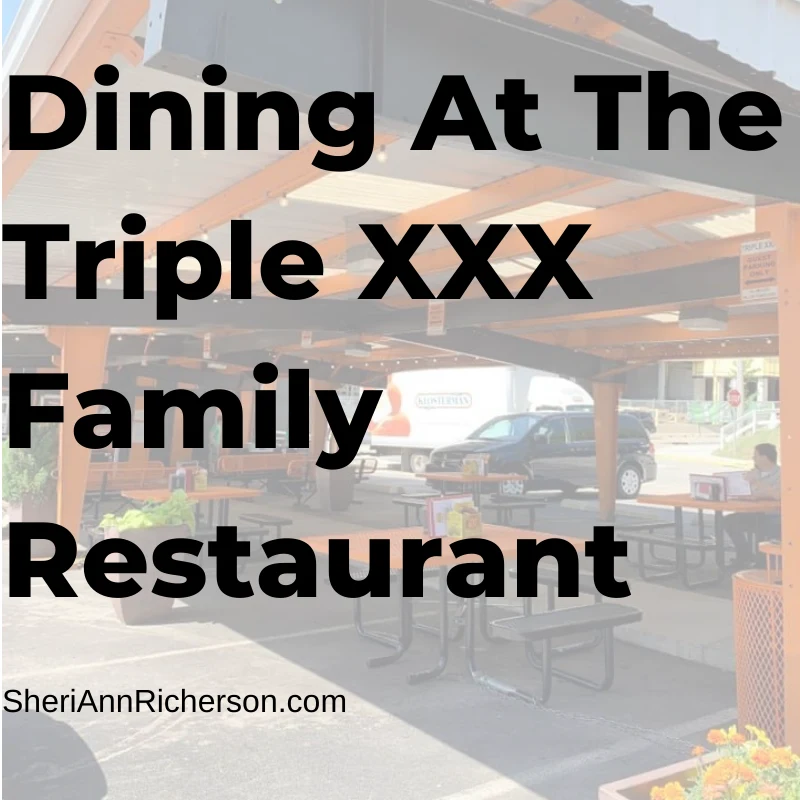 The Triple XXX Is Family-Friendly And Ready To Serve Their Guests
One other really great aspect of this local restaurant is that it's not a chain and really is one of a kind.
Not only is it known for being the first and only drive-in restaurant in Indiana, but it's still going strong today!
The current owner actually worked there as a teen before he took over the ownership as it stands today.
Not only did he love his job back then, but he loves his restaurant and takes pride in seeing things are done right.
One thing is for certain, we didn't leave hungry after our pitstop there.
The food was cooked well and the ambiance was super fun.
There are tons of photos on the wall that tell the story of the restaurant and show some of the famous people who have been there.
It's a stone throw away from Purdue University and is a great place to eat and dine like a local.
Make certain to pop in when you're in town and dine on some of their delicious food.
From appetizers to main dishes, the taste and flavors are spot on at the Triple XXX Family Restaurant.
Family Friendly Destinations