The Mississinewa 1812 Battle Reenactment which takes place every October in Marion, Indiana is touted as America's most exciting living history weekend.
If you're looking for a fun way to revisit the old days, especially if you are a homesteader or historian who wants to see what life was really like, then you need to attend a reenactment battle.
Regardless of if you choose to attend on one certain day or spend the entire weekend exploring the battle grounds, it is sure to be a great learning experience that is full of fun.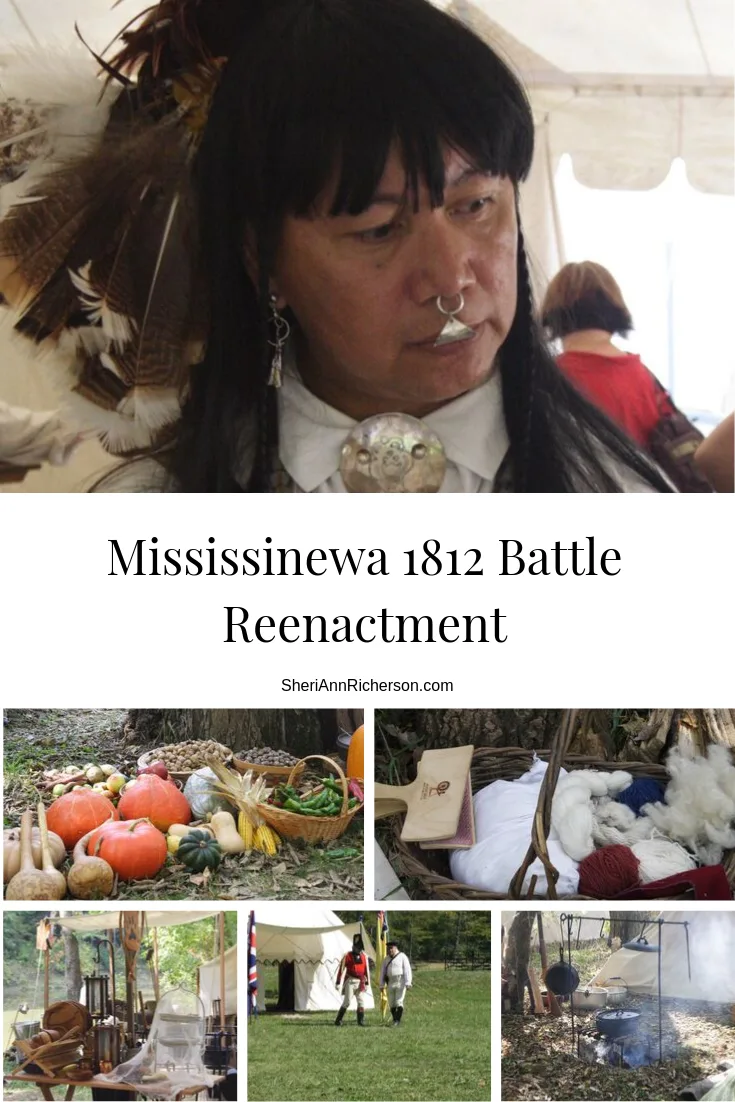 Reenactment battles aren't anything new.
In fact, they go on each and every year all over the states.
Depending on what battle you're wanting to go to, there are various options that you can easily attend.
We have our eyes on an upcoming reenactment knowns as the Mississinewa 1812, and I can assure you that it is on our radar every October as well.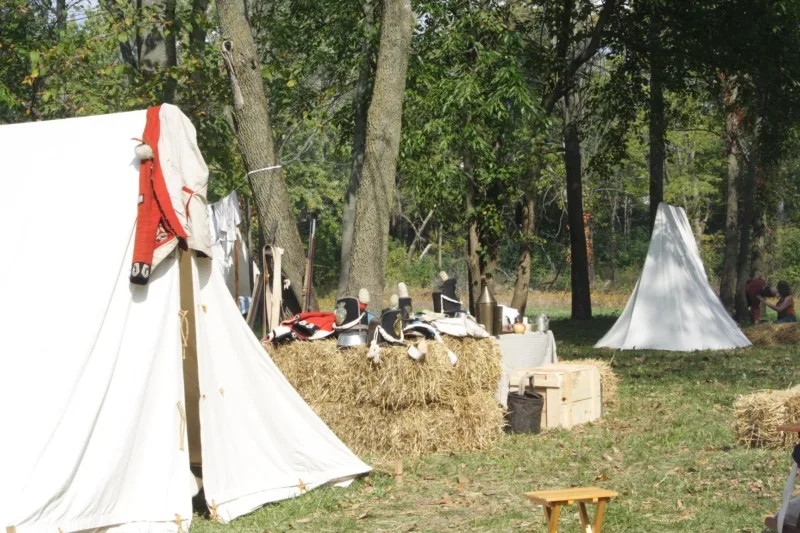 Why Everyone Needs To Attend A Reenactment Battle
How many times have you heard that history repeats itself?
If you're my age, you've probably heard it quite a bit.
In order to educate yourself on the fast to potentially prepare for the future, it's a good idea to take a look around and see what historical events or recreations you can find.
More than likely, you'll learn a few things about the past and quite possibly, the present as well.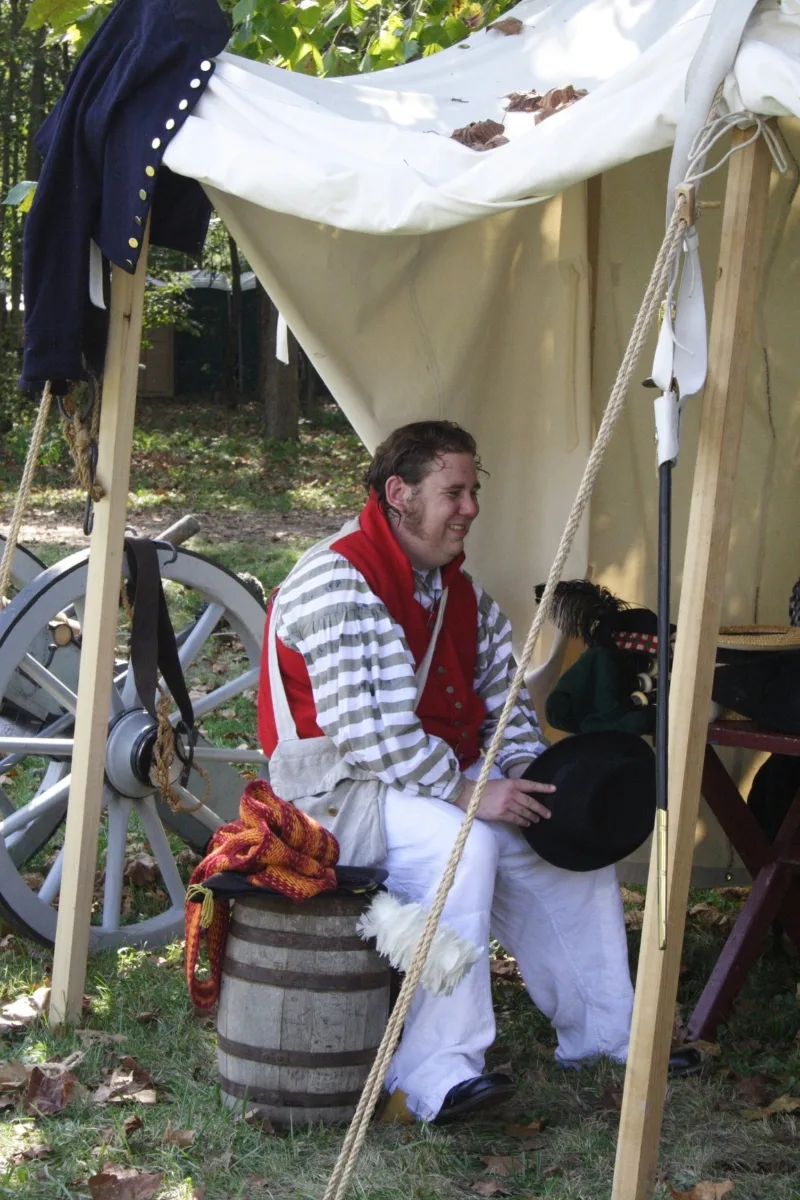 What To Expect At The Mississinewa 1812 Reenactment Battle
History, entertainment and having your curiosity satisfied by seeing life as it was are just some of the things you can expect when you attend a reenactment battle.
Probably the main key feature of the Mississinewa 1812 battlefield reenactment weekend is the history.
While you'll be able to see the war reenactment to see how it happened, the day will also be filled with booths and other information aspects that you can fully immerse yourself in.
War is never anything to wish upon anyone or a country, but being able to see it happen now in the present is a form of entertainment that many people actually do seek out.
Not only that, but they really do get into it.
The attire and everything on are point to what would be happening during that time.
As I mentioned earlier, the Mississinewa 1812 reenactment battle is coming up this October.
If you're interested in learning more about the War of 1812 and immersing yourself into the history of that time period, I highly recommend that you attend.
There is so much history to be absorbed and learned throughout the three days that it's happening and it's certain to be a weekend full of emotions, acting and excitement as well.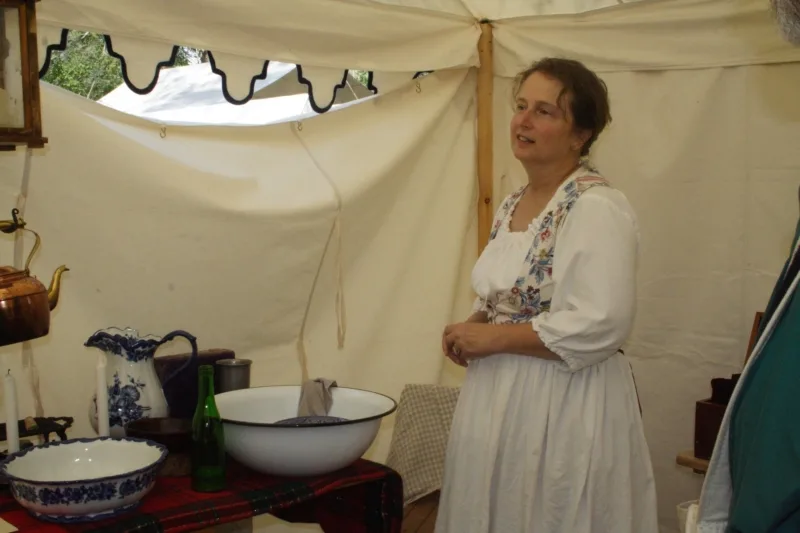 Be Prepared When Attending The Mississinewa 1812
Even though the event takes place in October, the Indiana weather is known to change at the drop of a hat.
That means it can be really hot, or on the chilly side and some years it has even rained.
Come prepared with things like a paper umbrella to help keep the sun off of you.
If you don't have one, don't worry, they do sell them.
It is also a good idea to bring a regular umbrella that will fit into your purse or in a backpack.
Be prepared to take lots of photos.
Also, bring some extra money with you because outside food and drinks are not allowed past the gate.
There is a lot of walking that goes on and believe me, you are going to get pretty thirsty.
The cost of food and beverages is comparable to other similar events or fairs.
There are also items you can purchase such as silk thread, clothing from the 1812 time period and other period items as well.
For those who intend to do a lot of shopping, I highly recommend bringing a rolling cart to put your purchases in.
Be prepared however for crowds of people and be patient waiting your turn to get into the vendor booths.
Bringing a second person with you who can watch the rolling cart while you look around inside the booth is recommended.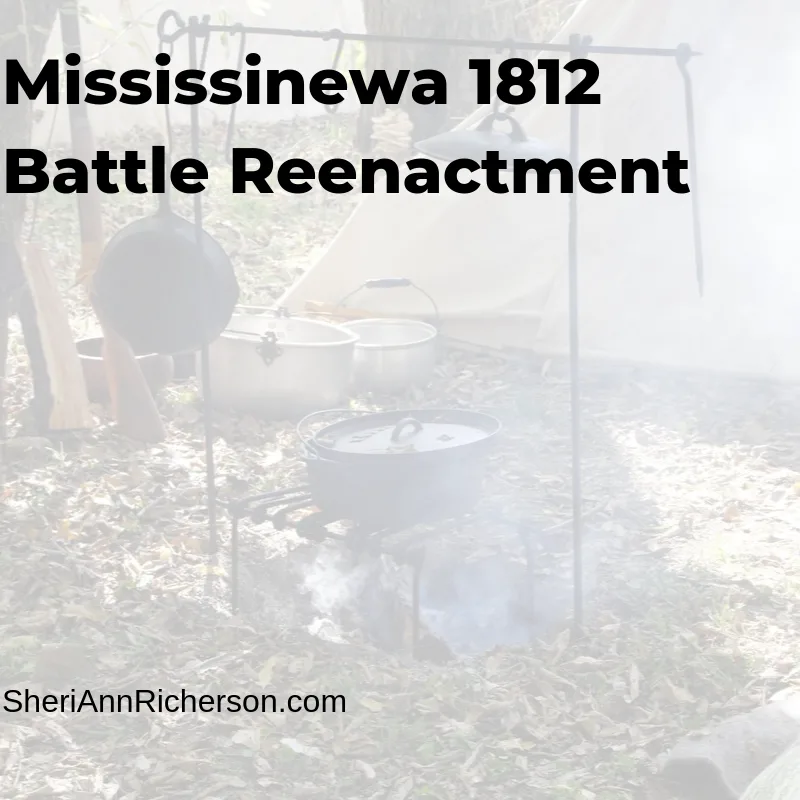 Make Plans To Attend The Mississinewa 1812 Reenactment Battle
If you're really into history and have been been to a reenactment battle, I highly recommend checking out the Mississinewa 1812.
After all, it is the largest War of 1812 living history event in the United States.
The Mississinewa 1812 reenactment battle takes place in Marion, Indiana, every October and it is a jam packed, exciting weekend!
Family Friendly Destinations