Last month, we had the pleasure of attending the NRA-ILA Leadership Forum + Conference in Indianapolis.
It was a full house that was comprised of politicians, celebrities and everyday men and women from all over the nation.
While it's actually not typical for a President to attend, President Trump was there for the third year in a row.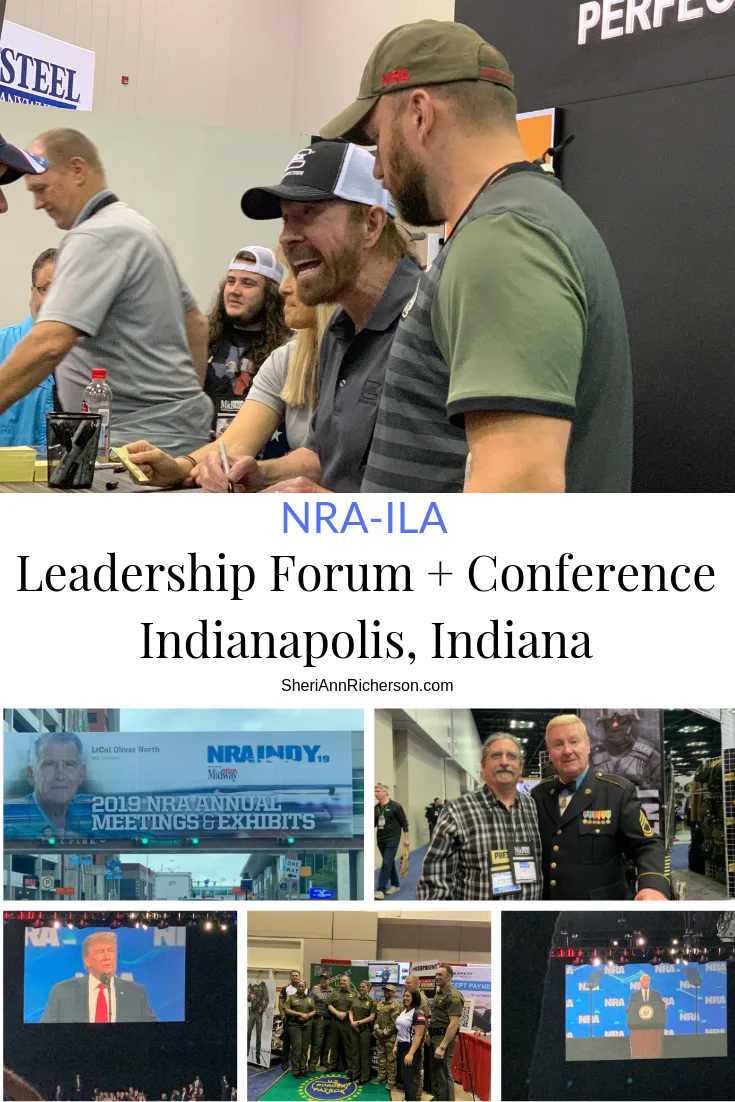 To give you an idea of the last President who attended a NRA-ILA Leadership Forum + Conference was Ronald Reagen back in 1983.
Regardless of politics and which side you support, there was a lot of reasons why being able to attend the NRA-ILA Leadership Forum + Conference was great.
Many people make a quick judgement about what the forum and conference is about, but there are actually many aspects to consider.
Here are a few of the top reasons why someone might attend the NRA-ILA Leadership Forum.
The NRA-ILA Leadership Forum Is Packed Full Of History
There's no denying that the Second Amendment has been around for a very long time.
Even as the world that we live in changes, our amendments and rights are still holding strong.
Being able to walk around and learn more about our country and how the Second Amendment works was very interesting.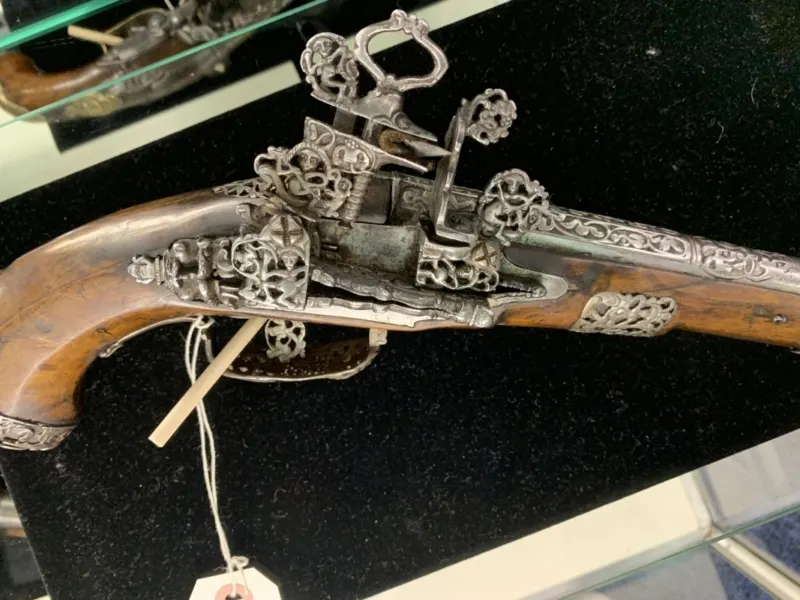 The Opportunity To See Antique Weapons And Other Memorabilia
It was actually quite interesting to see how the guns have changed over the years.
There were many booths full of antique weapons that we were able to see and learn about as we walked and wandered.
Many of the guns I'd actually never seen before so it was really pretty neat.
There was also other types of historic memorabilia such as old war photos, knives and other types of weapons.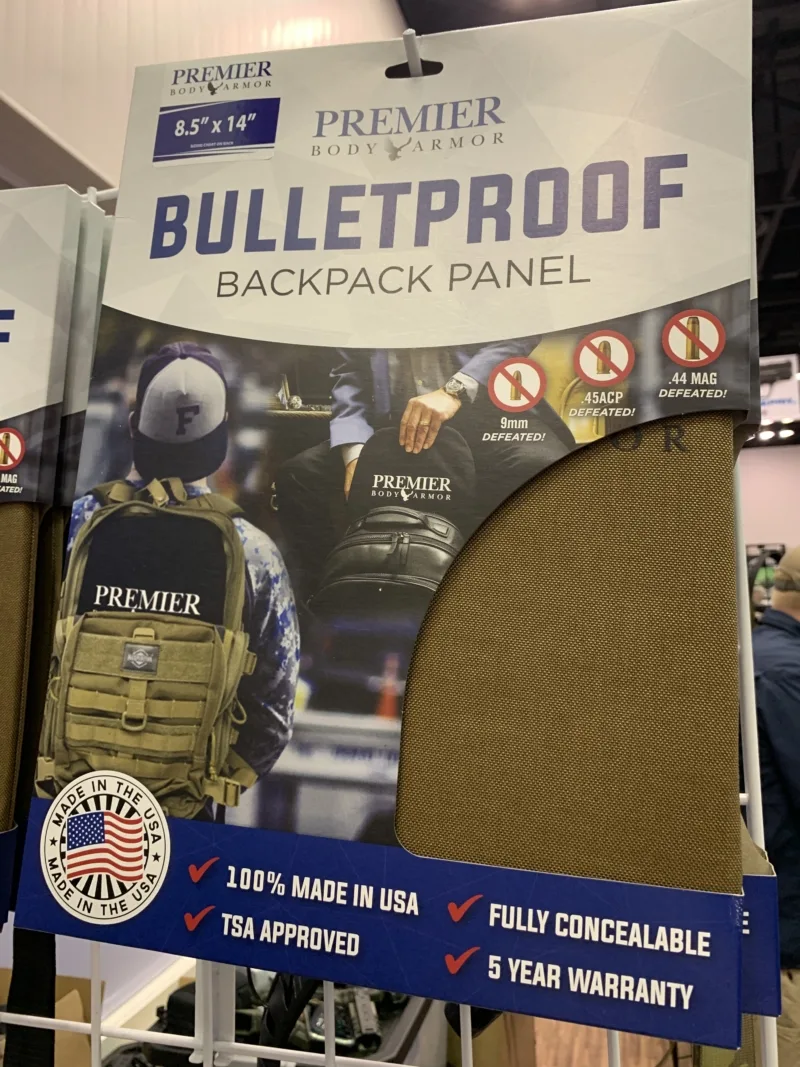 Not to mention there was an opportunity to see about new items, such as the bulletproof backpack panel.
The Conference Draws A Wide Variety Of Speakers
Part of the conference you're able to sit and listen to speakers talk about their thoughts, experiences and opinions.
It's an eye and ear opener to listen to other people explain their thought process and such.
This year, the list of speakers included:
President Donald J. Trump
Vice President Mike Pence
Senator Todd Young
Governor Eric Holcomb
Governor Matt Bevin
Senator Mike Braun
Senator Ted Cruz
Representative Steve Scalise
NRA President LtCol Oliver North
NRA Executive Vice President Wayne LaPierre
NRA-ILA Executive Director Chris W. Cox
Candace Owens
Kyle Kashuv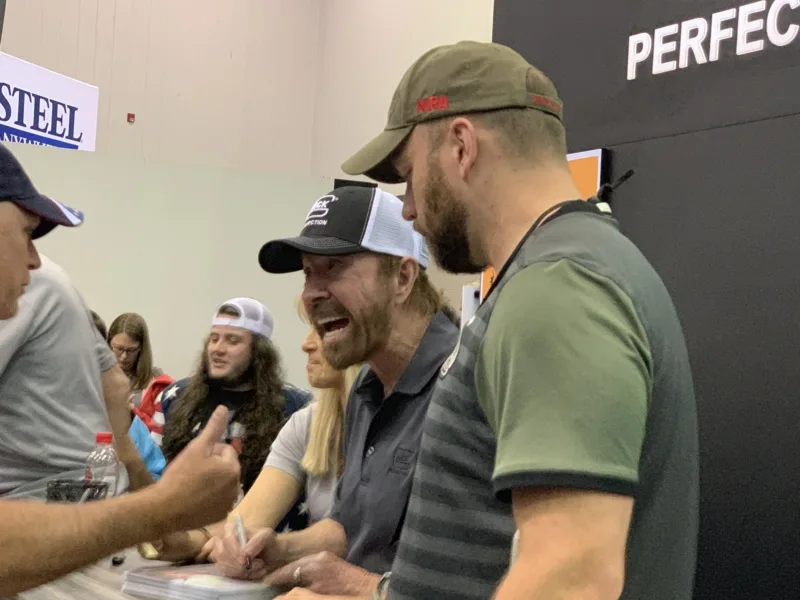 We even had the chance to get an autograph and talk to Chuck Norris, who was sitting at the Glock Booth signing autographs.
Seeing him in person was really fun as I've watched him for many years on his hit TV show, "Walker, Texas Ranger".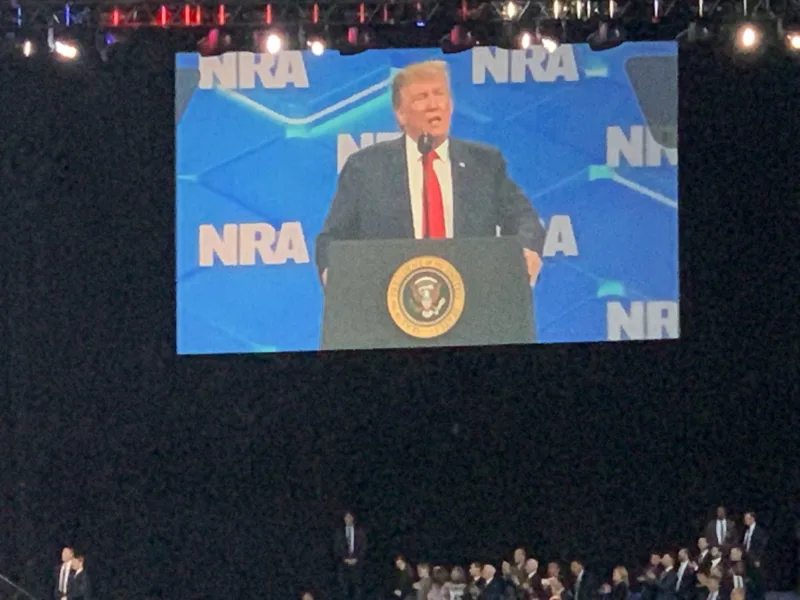 What President Trump Had To Say At The 2019 NRA-ILA Leadership Forum + Conference
While we were pretty far away from the main stage, we did record President Trump's speech in its entirety.
Here is a video of his speech.
What Vice-President Pence Had To Say At The 2019 NRA-ILA Leadership Forum + Conference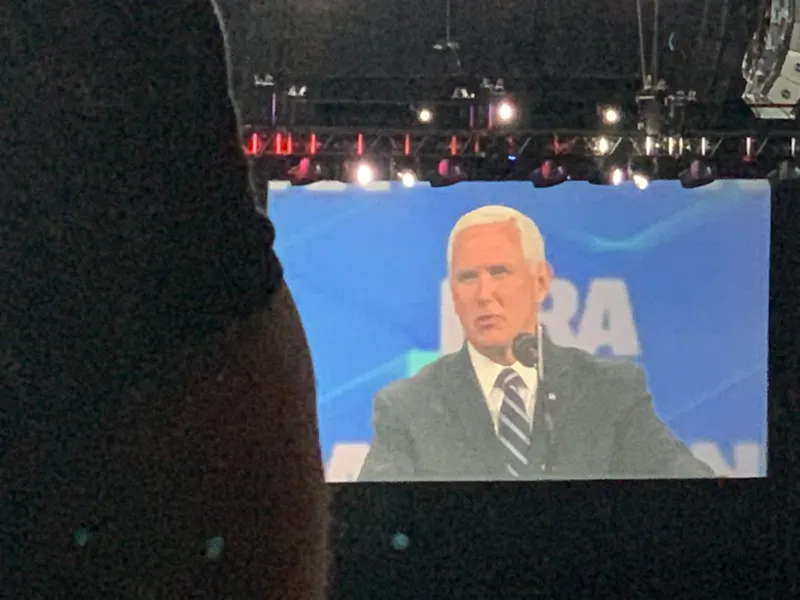 We also recorded Vice-President Mike Pence's speech in its entirety.
Here is a video of his speech.
Why The NRA-ILA Leadership Forum + Conference Is Important To Attend
While this post isn't written to start a conversation about politics, I do think it's important to point out that conferences like this are available for the public to attend.
Going to the forum and listening to the speakers listed above was a good way to get educated about things that deal with our everyday lives and potentially our future.
Here are just a few of the educational seminars that were available at this year's conference.
The Aging Defender
Armed Citizen: How To Interact With Law Enforcement
Concealed Carry Facts
Concealed Carry: The Science Of Draw Time
Current And Emerging Threats: How It Affects You
Fifteen Factors Impacting Your Shooting Performance Under Duress
Medical Mindset: Are You Prepared?
Methods Of Conceal Carry
Refuse To Be A Victim: Crime Prevention Strategies
Sheepdogs! The Bulletproof Mind For The Armed Citizen
You're The First Responder: Whether You Know It Or Not!
Of course there were many other educational opportunities as well and even if you choose not to carry or own a gun, I feel it is still worthwhile to understand both sides of the coin.
For those who did not get the opportunity to attend, but are still concerned about their safety or the safety of their family, I recommend the following two educational articles.
Stay Safe By Raising Your Situational Awareness Levels
Top Survival Tips And Strategies When Facing An Armed Shooter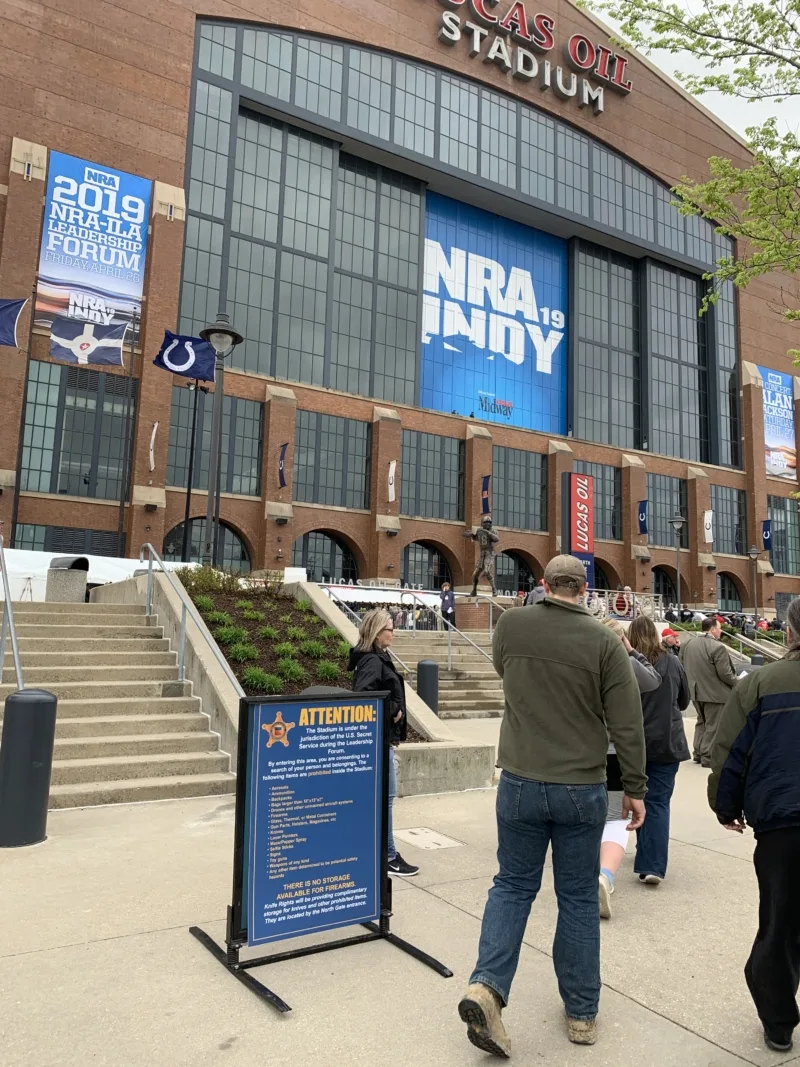 While there's no date set yet to my knowledge for the 2020 NRA-ILA Leadership Forum + Conference, if you are interested in attending, make certain that you do your best to stay alert and notified when they make that announcement.
Have you ever been to a NRA-ILA Leadership Forum + Conference?