Disclaimer: We did receive two free meals in exchange for our honest review. All opinions are our own.
When it comes to culinary experiences, one might not immediately think of Lafayette, Indiana as a food lover's paradise.
However, hidden within this charming Midwestern town is a delightful establishment that has captured the hearts and taste buds of locals and travelers alike – The Igloo.
While its name might conjure up images of ice and snow, this eatery offers something far more delectable than just custard.
Our time spent there was full of delicious flavors and fun and we'll be returning next time we find ourselves traveling in this area.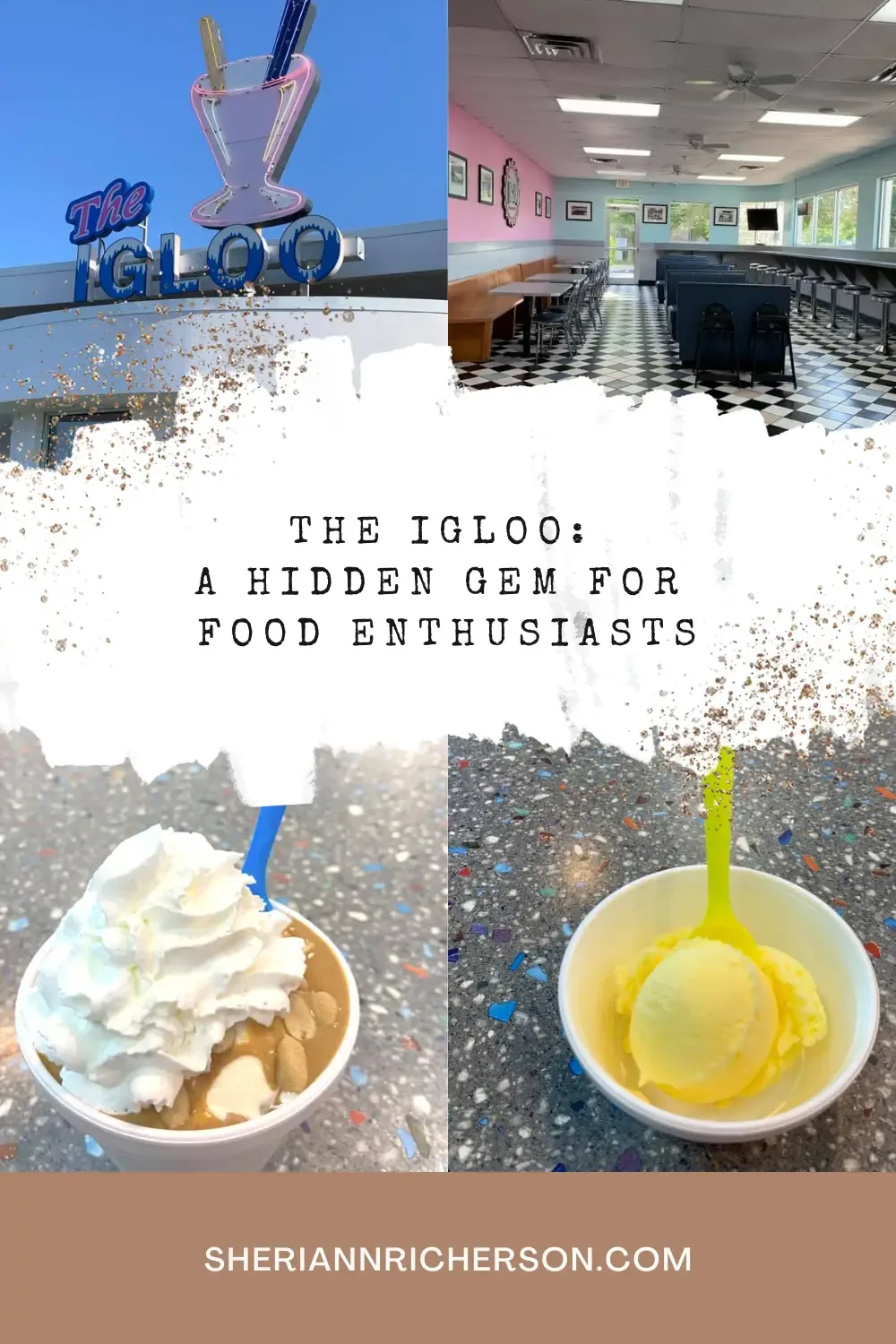 A Fusion of Flavors
Custard aficionados are well-acquainted with The Igloo, often visiting for its heavenly offerings of frozen desserts.
Yet, the true magic of this place lies in its fusion of flavors.
Imagine enjoying a delectable cheese curd alongside a scoop of rich custard – a seemingly unusual pairing that works wonders for the taste buds.
The juxtaposition of savory and sweet creates a symphony of sensations that is nothing short of delightful.
The custard itself is a revelation.
Creamy, smooth, and available in a wide array of flavors, it's clear that The Igloo takes its frozen desserts seriously.
From classic vanilla to adventurous options like salted caramel or black raspberry, there's a custard flavor for every palate.
And the best part?
It's made fresh daily, ensuring that every bite is a taste of pure indulgence.
But The Igloo doesn't stop at custard.
Their food menu is a treasure trove of mouthwatering delights that cater to every craving.
From classic burgers to mouthwatering sandwiches, and crispy fries, it's a paradise for food enthusiasts.
The portion sizes are generous, guaranteeing you won't leave hungry.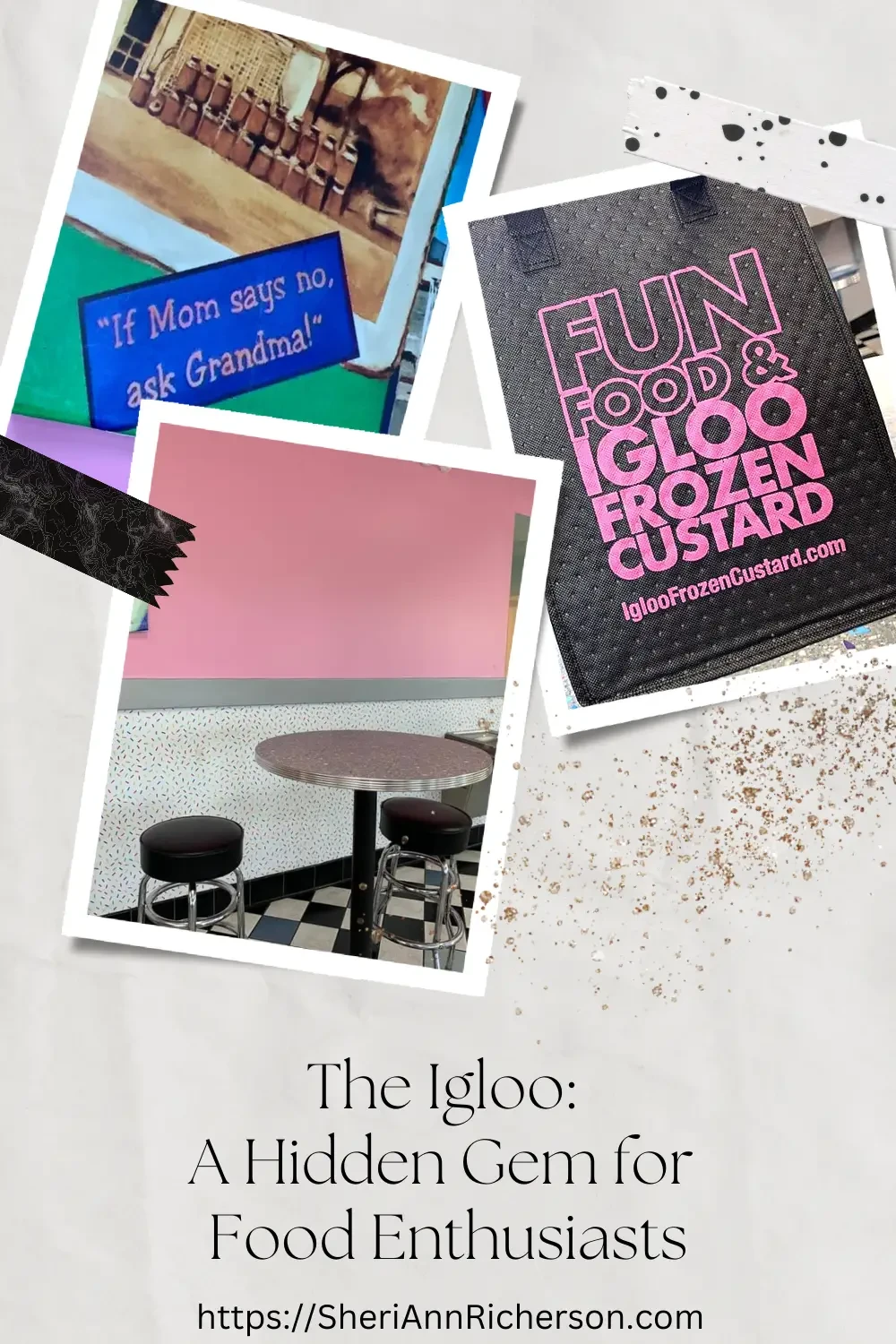 Cleanliness and Comfort
One often-underappreciated aspect of dining out is the ambiance and cleanliness of a restaurant.
The Igloo excels in both these areas.
As soon as you step inside, you're greeted by a charming interior with a retro vibe.
The black and white checkered floor is a nod to the past, while pops of pink add a playful touch.
It's the kind of place that makes you feel right at home.
Cleanliness is a top priority at The Igloo.
In a time when hygiene is of utmost importance, this restaurant stands out for its commitment to maintaining a spotless environment.
It's reassuring to dine in a place where you can fully enjoy your meal without any concerns about cleanliness.
Efficiency in Service
In today's fast-paced world, efficiency matters when dining out.
The Igloo understands this, and their streamlined ordering process ensures that you're served promptly.
Whether you're in a rush or simply eager to dig into your meal, the quick service is a welcome feature.
A Destination Worth Revisiting
Our visit to The Igloo left a lasting impression.
It's a place where culinary traditions meet innovation, where you can savor the sweetness of custard and the satisfaction of a hearty meal under one roof.
Whether you're a local looking for a go-to spot or a traveler passing through Lafayette, The Igloo is a destination worth revisiting.
As we look forward to our next visit, we can't help but wonder what other culinary delights await us on The Igloo's menu.
Will it be their famous onion rings, a classic burger, or perhaps another adventurous custard flavor?
The possibilities are endless, and the anticipation is delicious.
In conclusion, The Igloo is proof that great dining experiences can be found in unexpected places.
It's a reminder that sometimes, the most delightful surprises come in the form of a savory cheese curd paired with a scoop of sweet, creamy custard.
So, the next time you find yourself in Lafayette, Indiana, don't miss the opportunity to indulge in The Igloo's culinary wonders.
Your taste buds will thank you, and you'll leave with memories of a meal that transcended expectations.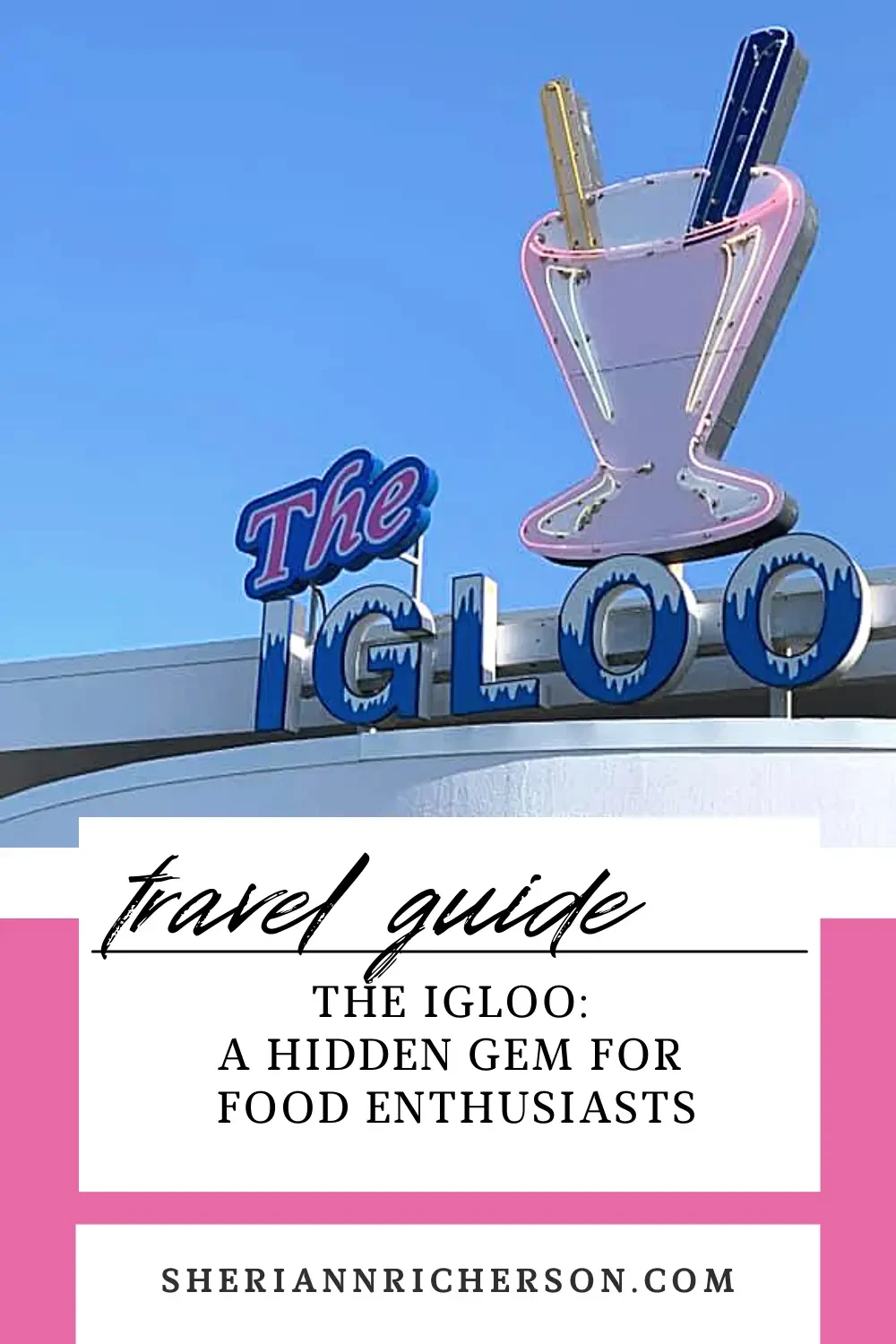 Frequently Asked Questions (FAQ) about The Igloo
Q: What is The Igloo, and where is it located?
A: The Igloo is a charming eatery located in Lafayette, Indiana. It's renowned for its delicious custard and savory food offerings.
Q: Is The Igloo primarily known for custard?
A: While The Igloo is famous for its custard, it's more than just a custard shop. They also offer a diverse menu of savory food items.
Q: What custard flavors does The Igloo offer?
A: The Igloo offers a wide variety of custard flavors, including classic options like vanilla and chocolate, as well as unique choices such as salted caramel and black raspberry.
Q: What makes The Igloo's custard special?
A: The custard at The Igloo is made fresh daily, ensuring a creamy and delicious texture. It's a must-try for custard enthusiasts.
Q: Can I enjoy both custard and savory food at The Igloo?
A: Absolutely! The Igloo offers a fusion of flavors, allowing you to enjoy both custard and a range of savory items like burgers, sandwiches, and more.
Q: How would you describe the portion sizes at The Igloo?
A: The portion sizes at The Igloo are generous, guaranteeing a satisfying dining experience. You won't leave hungry!
Q: Is The Igloo a clean and hygienic place to dine?
A: Yes, cleanliness is a top priority at The Igloo. They maintain a spotless environment, ensuring you can enjoy your meal worry-free.
Q: What is the ambiance like at The Igloo?
A: The Igloo's interior features a charming retro vibe with a black and white checkered floor and playful pink accents, creating a comfortable and inviting atmosphere.
Q: Is The Igloo suitable for quick dining or takeout?
A: Yes, The Igloo offers efficient service, making it an excellent choice for both quick dining and takeout options.
Q: Can I view The Igloo's full menu online?
A: Yes, you can view their full menu online, which is a convenient way to plan your order in advance and ensure a swift dining experience.
Q: Is The Igloo family-friendly?
A: Yes, The Igloo is a family-friendly restaurant, making it a great choice for dining with children and loved ones. They often have menu options suitable for all ages.
Family Friendly Destinations